Friday Night Concerts Timeline
The Jeff Pershing Band
The Jeff Pershing Band performs throughout the region at shows, festivals, and private events. Jeff's band has been nominated and won multiple local music awards. Jeff teaches music and hosts Open Mic at the Downlo on Friday Nights. Here is a timeline of select Friday Night Concerts. The Jeff Pershing Band on Facebook.

Clicking on images will open the image in a Lightbox, or scroll down to the Lightbox enabled gallery.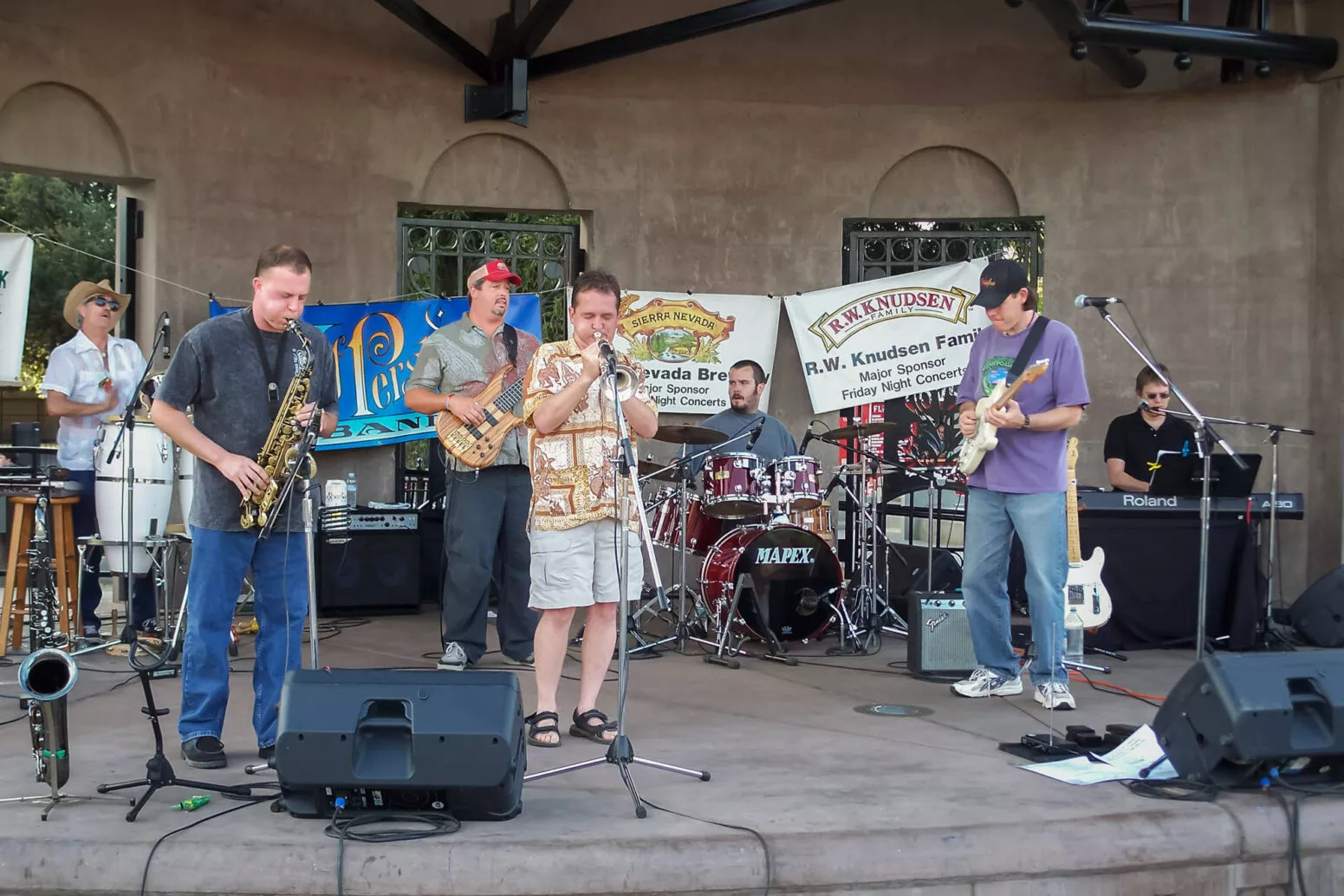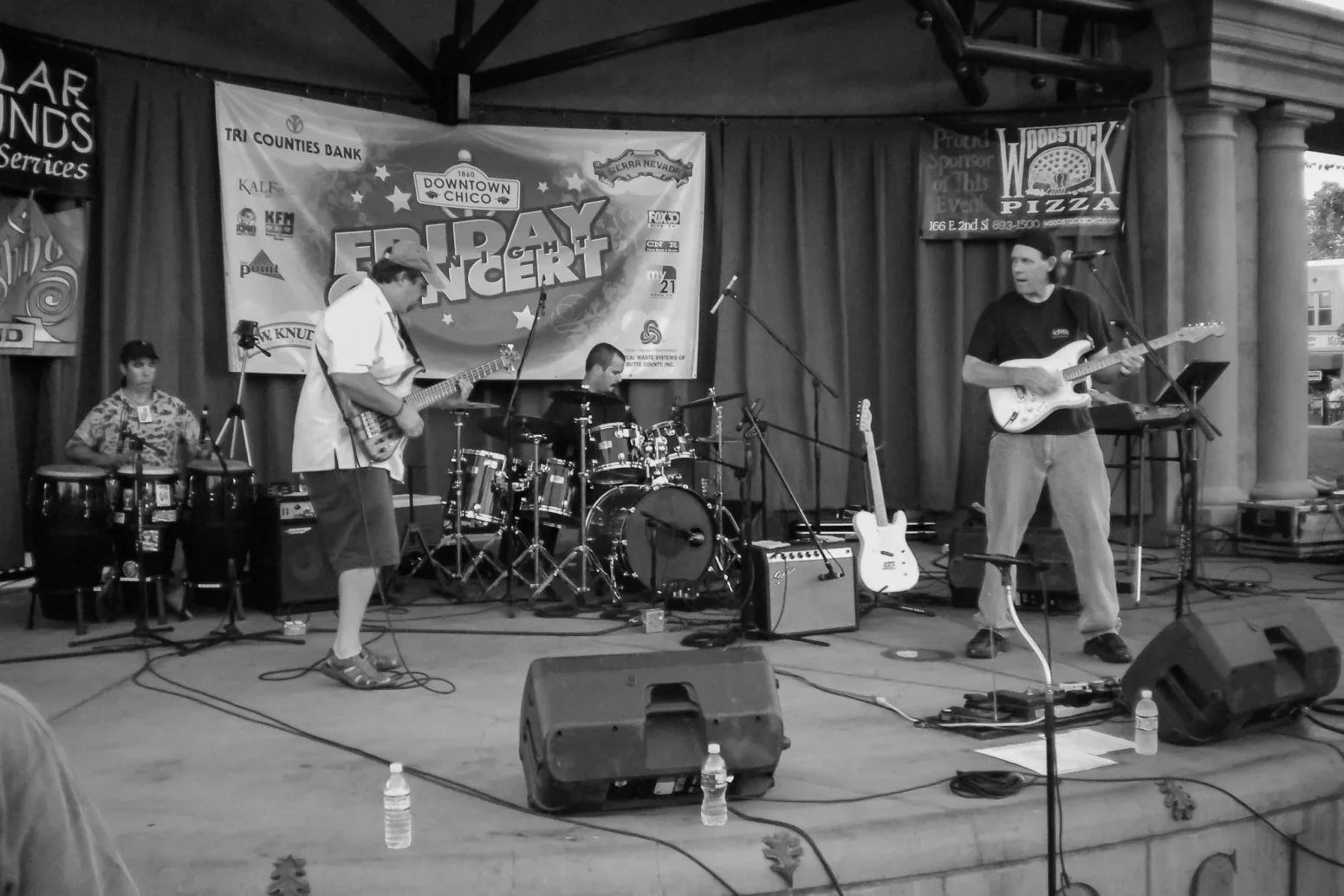 Chris Henderson on bass for the Jeff Pershing Band during this August 27, 2010 Friday Night Concert performance.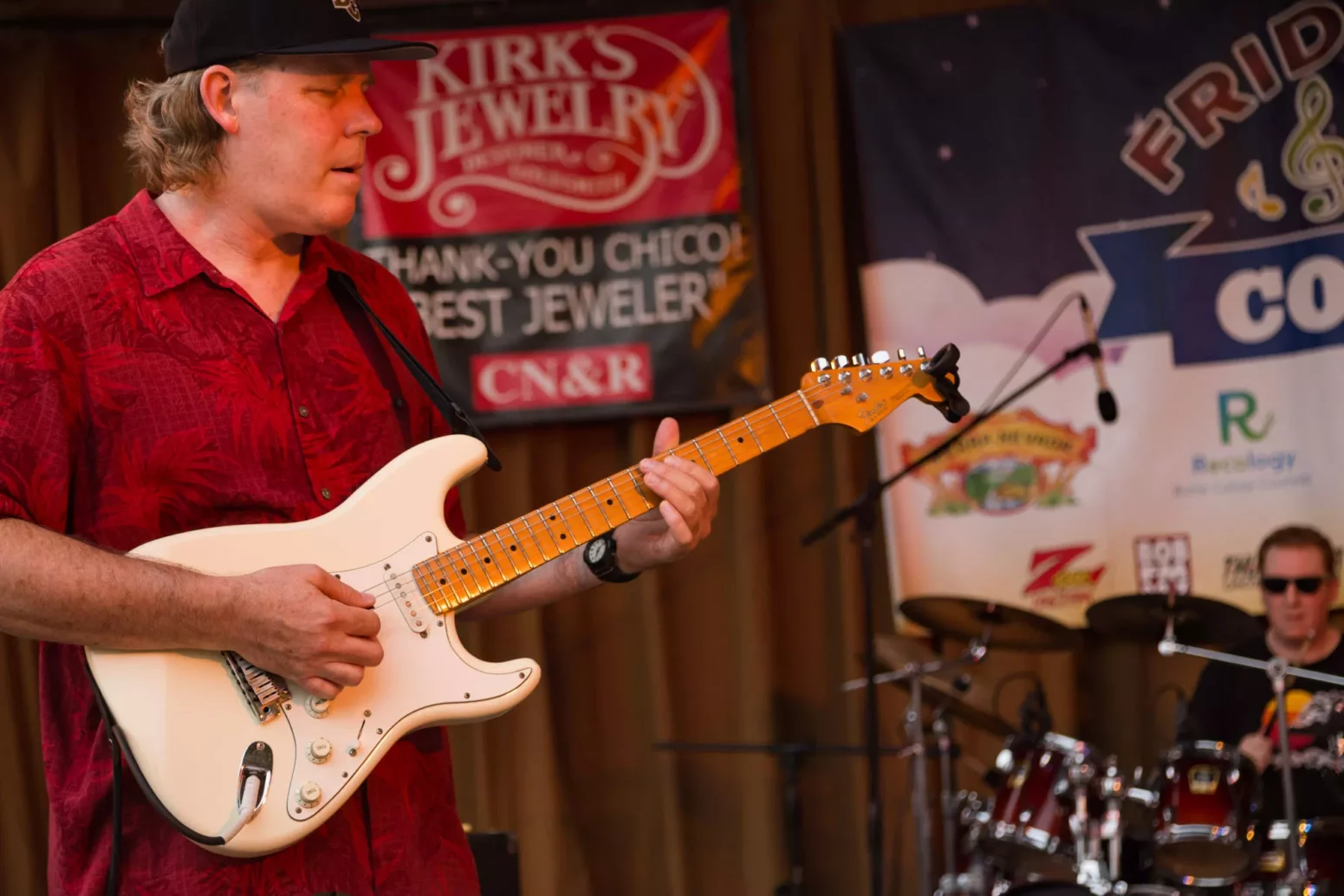 Friday Night Concert Galleries
The Jeff Pershing Band
The Jeff Pershing Band – Friday Night Concerts 2010
The Jeff Pershing Band – Friday Night Concerts 2012
The Jeff Pershing Band – Friday Night Concerts 2013
The Jeff Pershing Band – Friday Night Concerts 2014
The Jeff Pershing Band – Friday Night Concerts 2017
The Jeff Pershing Band – Friday Night Concerts 2018